PFATS Scholarship Endowment
About the Endowment:
The PFATS Scholarship Endowment, established in 2008, provides four annual scholarships of $2,300 to qualified athletic training students.
Dean Kleinschmidt Scholarship: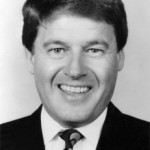 Dean Kleinschmidt's fundraising efforts helped build the NATA Foundation scholarship program during its early years. He has served three terms as president of the Professional Football Athletic Trainers' Society and has been a member of two NFL advisory committees to the commissioner. Mr. Kleinschmidt is coordinator of athletic medicine for the Detroit Lions, after spending most of his career with the New Orleans Saints. He was inducted into the NATA Hall of Fame in 1994.
Recipients:
2015     Jennifer Ach, University of Minnesota
2014     Brett Sigley, West Virginia University
2013     Laura Zdziarski, Roanoke College
2012     Ashley Bracken, Western Carolina University
2011     Josh Lammert, Northwest Missouri State University
2010    Stasia Burroughs, Auburn University
2009    Noritoshi Shirakawa, Louisiana State University
2008    Shellie Spiers, Louisiana College
William Tessendorf Scholarship: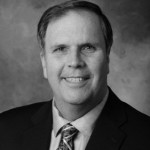 William "Bill" Tessendorf's legacy as an athletic trainer will be his efforts to advance the profession and create more opportunities for his colleagues. Mr. Tessendorf has worked as an athletic trainer in the National Football League for nearly four decades, including more than 20 years with the Cleveland Browns and a Super Bowl win with the Baltimore Ravens in 2001. Mr. Tessendorf has shown his commitment to his profession by serving as president of the Great Lakes Athletic Trainers' Association. He was the first to represent athletic trainers on the NFL Injury & Safety panel, advocating for player safety and injury prevention for nearly two decades. He was inducted into the NATA Hall of Fame in 2012.
Recipients:
2015     Emilee Anderson, Grand Valley State University
2014     Nichole Eads, Western Carolina University
2013     Philip Szlosek, Old Dominion University
2012     Emily Gaddy, Campbell University
2011     Lucas Bahnmaier, University of Oregon
2010    Rachel Sharpe, University of South Carolina
2009    Joshua Lammert, Missouri Valley College
2008    Marc Norcross, University of North Carolina at Chapel Hill
Edward Block Courage Society Scholarship: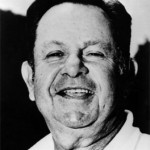 Ed Block was a friend, confidant and healer for the Baltimore Colts from 1954-77. The Ed Block Courage Award Foundation established in his memory, now advocates for children in crisis. In addition to caring for the Colts, Mr. Block worked with area Baltimore hospitals and with the in-space conditioning program for NASA. He was inducted into the NATA Hall of Fame in 1974.
Recipients:
2015     Mary Helfer, University of Colorado, Colorado Springs
2014     Sarah Mcnamara, Western Carolina University
2013     Allessa Lennon, Western Carolina University
2012     Michelle Jacobs, Old Dominion University
2011     Amber Radtke, University of Kentucky
2010    David Oats, University of Delaware
2009    Seth Bires, Slippery Rock University
2008    William Jones, Slippery Rock University
Larry "Stosh" Neumann Memorial Scholarship:
Larry E. "Stosh" Neumann attended Mankato State University. He worked with the Minnesota Vikings as an assistant athletic trainer for 16 years, from the time he graduated college until he retired in 1992 due to illness. He passed away in 1996.
 
Recipients:
2015     Jesse Williams, California State, Fullerton
2014     Julia Spellman, University of Wisconsin at LaCrosse
2013     Stephanie Snyder, SUNY Brockport
2012     Shelby Reed, Central Methodist University
2011      Marissa Jones, University of Tennessee at Chattanooga
2010     Sunku Kwon, Bridgewater State College
2009     Elizabeth Wolfe, University of South Carolina
2008     Beth Fruechte, Minnesota State University at Moorhead
Status:  ENDOWED
Commitment:  $200,000
Amount Received:  $200,000
Total Needed to Endow:  $0
 
Donor Organizations:
Professional Football Athletic Trainers' Society